Enjoy life without missing a moment!
Welcome to Value Hearing. We Value Your Hearing!
YOUR AWARD WINNING AUDIOLOGIST COMPANY WITH OVER 50 YEARS OF EXPERIENCE
Value Hearing mission is to create affordable personally designed hearing solutions by experienced and caring staff.
Jacinta Larkin M.I.S.H.A.A will be available
for consultations at:
Your journey to better hearing
See how to live a
healthy hearing life.
The better you tackle hearing loss, the better the results!
Smallest aids, Smartest aids, Most comfortable aids - We have them all!
Start your free hearing test at
Value Hearing
THIS SOUND CHANGES EVERYTHING
- THE FIRST HEARING AID WHICH DOESN'T SOUND LIKE A HEARING AID
We are incredibly excited to introduce the brand-new hearing aid from premium manufacturer, Widex - WIDEX MOMENT™ - the first hearing aid which doesn't sound like a hearing aid.
Even a great hearing aid has always sounded like a hearing aid – until now. WIDEX MOMENT™ changes the game to deliver the most pure, natural sound ever. Typically, sound processed in a hearing aid reaches the eardrum later than sound heard directly, creating an artificial 'hearing aid sound'. But now with WIDEX MOMENT™ you can hear every moment like you used to.
Value Hearing only works with
the best hearing aid manufacturers
ReSound Hearing Aids
Their Digital Feedback Suppression (DFS) was the first hearing solution to eliminate sound distortion and feedback squealing associated with older hearing aid models.
Starkey Hearing Aids
Founded in America in 1967, Starkey is one of the industry leaders in hearing healthcare technology, which is constantly looking to improve the technology of hearing and to create the best hearing aids possible.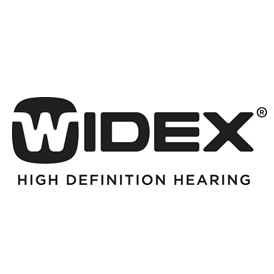 Widex Hearing Aids
Widex is one of the world's leading manufacturers of hearing aids, is known for high-quality, outstanding digital technology, and is one of the most innovative manufacturers in the world.
Unitron Hearing Aids
The latest Unitron Hearing Aids including the Tempus Range with the smallest RIC and the smallest Rechargeable
Every day you put off hearing your best is a day you put off living your best.
We make it easy to hear better!
We value your hearing!