In its simplest form, hearing aids are like a miniature PA system with four basic components: microphone, amplifier, a speaker (receiver), and power supply (batteries). We have the latest in hearing aid technology:  Rechargeables, Iphone compatible and much more here at Value Hearing.
The latest in hearing aid technology
In just the last decade, both audiology and hearing devices have developed at an accelerated rate. Digital developments have resulted in the smallest equipment imaginable. The electronic elements can carry more information than ever and apart from extended life, the batteries can be charged speedily and cost-effectively.
What types of hearing aids are available?
Today's devices come in a wide variety of sizes and styles from those that sit behind the ear to invisible styles that sit completely in the ear canal — and feature different technology levels to match your specific needs and budget.
Below is a list of the types of hearing devices.
Value Hearing only works with
the best hearing aid manufacturers
ReSound Hearing Aids
Their Digital Feedback Suppression (DFS) was the first hearing solution to eliminate sound distortion and feedback squealing associated with older hearing aid models.
Starkey Hearing Aids
Founded in America in 1967, Starkey is one of the industry leaders in hearing healthcare technology, which is constantly looking to improve the technology of hearing and to create the best hearing aids possible.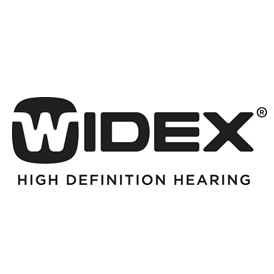 Widex Hearing Aids
Widex is one of the world's leading manufacturers of hearing aids, is known for high-quality, outstanding digital technology, and is one of the most innovative manufacturers in the world.
Unitron Hearing Aids
The latest Unitron Hearing Aids including the Tempus Range with the smallest RIC and the smallest Rechargeable
Call us to book an appointment, or if you prefer send us a message and we will contact you soon.